Great victory but...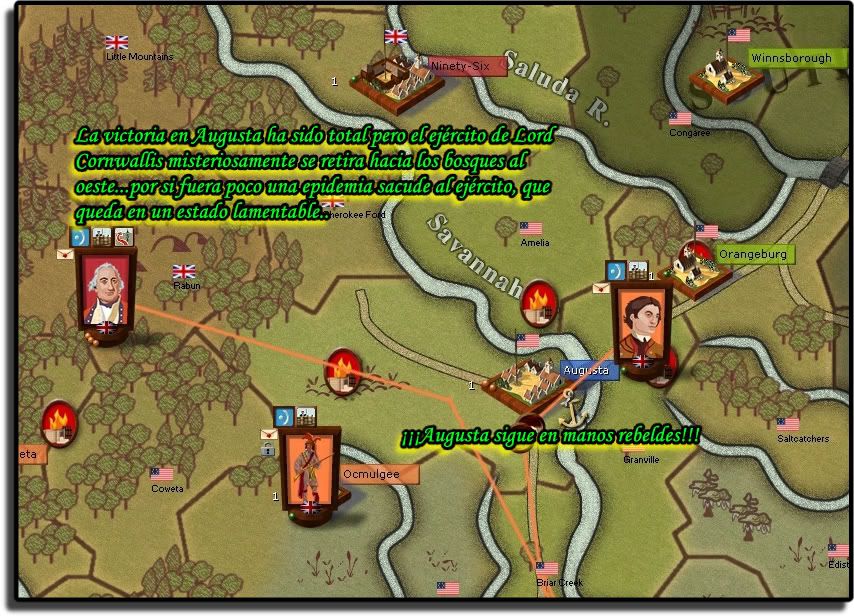 Lord Corwnallis
withdraw...to the west???
Savannah is mine
, to the south, why does my army should retreat to the west, to that savage province? There is not any reason to retreat to the worst province of all. Any explanation? It makes no sense at all. Why does my army should withdraw to the west? Should not my army have retreated south, for example? There are better provinces around, with roads and better supplies.
This is not the first time that my armies win...but retreat to the West? Why to the west?
I have the turn files. I can send them tonight if you want to check them out.
PD: This retreat is important because that army will lose in the next turns 75% of his men (6 elements of infantry + 1 of cavalry) and my artillery unit will be destroyed for lack of supplies. I have won clearly in Augusta but I have lost an army because of this retreat.