I have done two sets of battle maps of resent battles in early July of 1861.
The first set is Winchester, Virginia. Hooker takes Winchester the official ARR Battle report will be posted with my late July ARR game turn . I a have spent over 20 hours on these maps and the second set is the best Keyes vs. Johnston at Fulton MD. So here is the first set.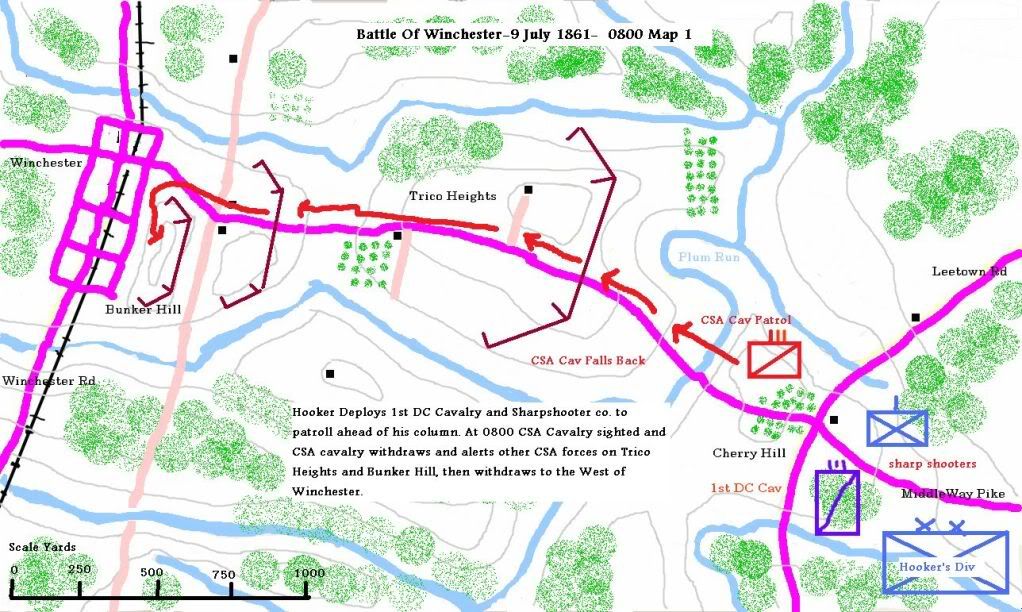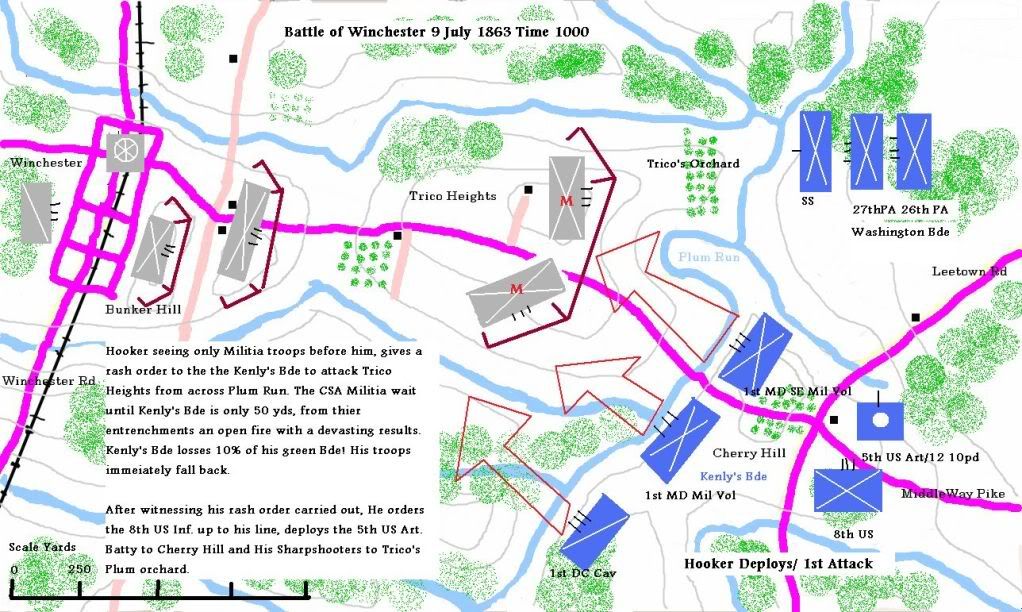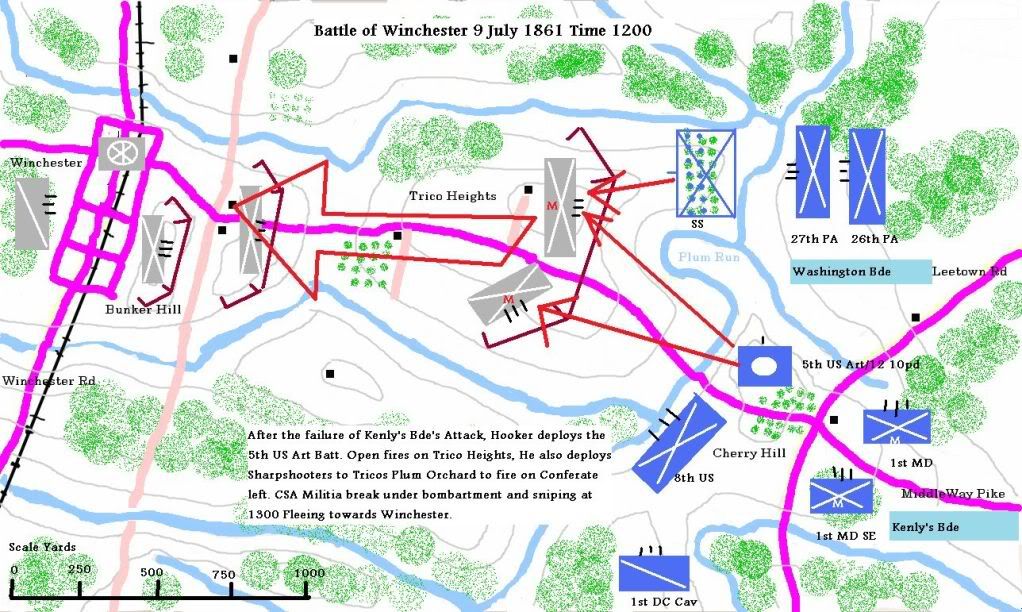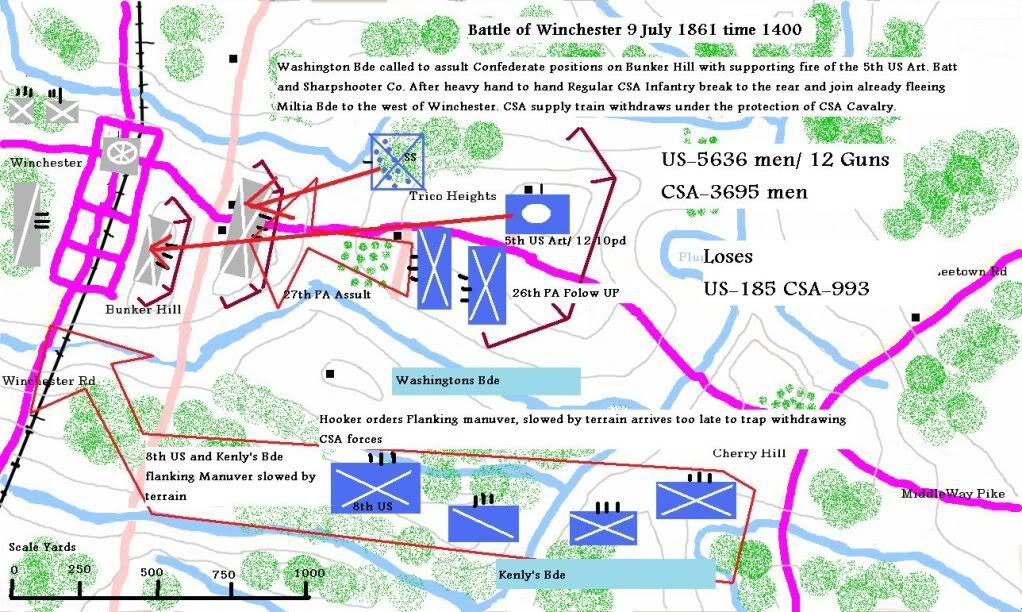 Thats it what ya think?